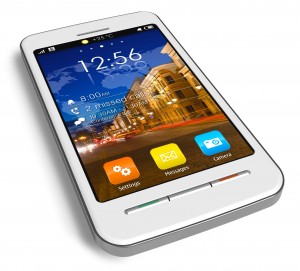 The word 'Online' has now turned into a comprehensive answer to much of our needs. Shopping, banking, meetings, conferences and even bill payments can be done online. There's no doubt that the digital world does make our life super easy, as we can now manage things in a matter of minutes, which would otherwise take days together. Going a step further, network providers have now made it possible for us to even get our prepaid mobiles recharged online. Wondering why you should go for it? Listed below are a few benefits of getting your mobile recharge done online.
Can be done anytime, anywhere
It's middle of the night and suddenly it you realise that you need a recharge? Fortunately, you no longer have to wait for the next day. One of the biggest benefits of online recharging is that it's a round the clock, 24/7 service. You need not worry any more about what day or what time of the day it is to get your recharge done.
Time is money and we don't really like wasting it much, do we? When such is the case, is it not convenient for us to take care of tasks like recharging our mobile phones with just one click? You bet it is. And what's more is that now it's even possible to schedule your recharge in advance. No hassles, no stress.
Varied Payment Options Available
Worried if you will be comfortable with the payment options? Relax. Most network services provide you with several payment options. You can easily pay with your debit cards, credit cards or even Visa cards. If you are not comfortable with using credit/debit cards online, then you have the option of net banking. In fact, now you also have advanced options like eWallets, cash cards, etc.
Contrary to the belief that online transactions are not safe, rest assured that while recharging your mobile online, your personal details are actually quite safe and secured. Network providers value your patronage and go to great lengths to ensure safety of your confidential information. The payment channels built for your online recharges are extremely private and secured.
Supported by almost every network provider
Your convenience and comfort is a top priority of network providers. With their customers steadily moving on to the online world, they can't really afford to lag behind. To make their services easily available to you is what they strive for. Hence, to ensure that you are never left stranded with zero balance, almost all network services today provide the option of getting a recharge done online.
Get your Reliance online recharge with JustRechargeIt.com and enjoy a lot more benefits along with the ones mentioned above. All you have to do is register with us and recharge your phone whenever and wherever you want. Besides, you can store up to 10 Mobile/DTH/Data card numbers in each category, Schedule a Recharge, Repeat a Recharge, get Mobile APP, Recharge Plans, Coupons, and more.