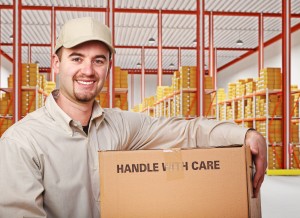 Many people from India have to send items from their home country to other parts of the world, such as the UK or the USA. A large number of Indians have settled abroad, many of whom left in the hopes of finding better employment and furthering their studies. Naturally, they still get homesick, as the Indian culture is one of the most distinct cultures in the world. Many relatives might have the desire to send loved ones something from home, be it a small gift, a local item, or something they need. Sending a courier from India to UK is not as difficult, or as expensive, as it once was. Here is a step by step guide to help you send packages from India to the UK:
Compare Rates
One of the best things about modern technology is that all of the information is now available at your fingertips. The first thing that you need to do is compare the rates of different international courier services operating in India. A simple online search will reveal the total shipping charges that you would have to pay for shipping items from India to UK. Most courier services have their own shipping rate calculators on their websites. You can use the calculator in order to get an idea about how much it would cost to ship your items to the UK. Just enter in the nature of the item and the total size to get full a quote.
Drop-off or Request a Pickup
The next step is to drop the items off at the company's local outlet or request a pickup. If the item is heavy and difficult to transport, you can request a pickup. The company will send a pickup van to pick the items up from your residence. The items will be weighed and packaged there, and the employee will give you a receipt for the items. Remember, some companies may charge a bit more for their pickup services.
Tracking the Order
Once you sign the receipt for the courier from India to UK, you will get a tracking number. The tracking code can be used in order to track the order from anywhere in the world. Just visit the company's website and type in the tracking number to see the details of your order. Many companies use air or sea freight shipping methods, depending upon your requirements. You will be able to see where your order has reached using the code. Once the order has been delivered to the recipient, you might receive a notification email or a SMS text that confirms the delivery. It's a simple, hassle-free way of sending a courier from India to UK.