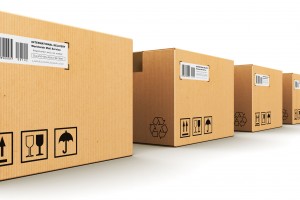 Safety and security can mean different things to different people, but for the most part, people expect that their packages from the UK to India be safe and secure throughout the journey. This means that from the moment your drop off the items or the courier picks them up, they are safe. When choosing couriers, it's important to look at their track record of deliveries to ensure you feel confident they can deliver what they promise.
Insurance
Many times, couriers will offer insurance for specialty, large or rare items. It is up to you to determine if you want to purchase the insurance, but it could be in your best interest. Many couriers deliver from the UK to India and offer guarantees that the packages will arrive on time and without harm. However, insurance is a little different and means that if the item is lost, damaged or stolen, you can get back the money for which you insured it.
Proof
Many couriers drop packages outside the door without even knocking to ensure that the recipient received the goods. It is annoying to the recipient and potentially dangerous. Thieves could be waiting to see if they pick up the item and if not, will do so themselves. You don't know if the item arrived and may be waiting for a thank you that won't happen. Make sure you get some proof that the courier delivered the articles, and the recipient got them. For example, tracking and email updates can help you see when it was delivered and by whom. You may also request a signature from the recipient, especially for larger items.
Secure
Security can mean that the items are safe from harm or theft, but it can also mean they are packaged correctly and tied or belted in while on its journey.