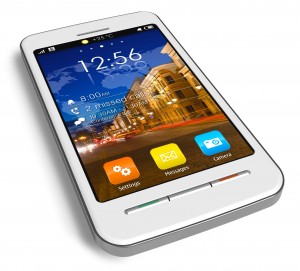 Amongst the fastest growing 4G service providers in India, Vodafone India has recently shown a remarkable expansion. Be it HD video browsing, streaming or downloading, Vodafone's Supernet 4G has made everything simple and lightning fast. After Airtel and Idea, Vodafone is the third telecom operator to launch 4G LTE services in India. Currently the company offers 4G services in Delhi, Mumbai, Kolkata, Karnataka, Maharashtra, Haryana, Kerala, MP, Punjab, Rajasthan, UP (West), UP (East), Himachal Pradesh, and Gujarat.
Areas where Vodafone has applied a competitive strategy
Network Band
As 1800MHz is required for an adequate 4G roll-out, Vodafone 4G services in Delhi and Mumbai are offered on this band. However, Airtel was deploying 2300MHz for its 4G roll out and this band is considered to be relatively less optimized for 4G and lacks a strong indoor coverage. Reliance Jio on the other hand also plans to utilize 800MHz, 1800MHz and 2300MHz bands for its 4G rollout in the coming days.
Plans to Enhance Spectrum
As revealed by multiple sources of information, Vodafone seeks expansion in spectrum for growing its network across various circles of the country. Earlier in a Mumbai based report it was announced by Sunil Sood, the Managing Director and CEO of Vodafone India that the operator is already offering 4G services across Mumbai, Delhi & NCR, Kolkata, Karnataka and Kerala and the response of the customers from these circles was positive.
Rectification of Existing Loopholes
As stated by the company officials, Vodafone has invested approximately INR 2000 crores in the Delhi & NCR and Mumbai circles for deploying more of fibre network and sites. With an investment of INR 1,000 crores, the company had successfully added 3,185 sites with 600km of fibre network In Delhi & NCR. Simultaneously in Mumbai Vodafone invested INR 1,261 crores and added 4,963 sites along with 250km fibre network.
Preparation to Face Reliance Jio and Airtel
As a strategic measure to face the advancing competition posed by market players like Reliance Jio and Airtel, Vodafone India has laid higher emphasis on adding more signal emitting sites. In the previous year the company reported an annual capital expenditure of approximately INR 8,500 crore. Depending hugely on the connectivity needs of consumers across the country, Vodafone has opted to deploy multiple technologies including 2G, 3G and now 4G.
Universal Subscriber Identification Module
Prior to the arrival of 4G network services in its Gujarat circle, Vodafone India has started inviting its customers in Gujarat to upgrade their SIM to USIM (Universal Subscriber Identification Module). The latest USIM technology supports 2G, 3G, 4G as well as JAVA applications as compared to the former SIM technology that supports only 2G and 3G network. USIM also comes with enhanced memory of 128 KB whereas the memory of a normal would be 64KB.
To check the existing and upcoming Vodafone 4G plans, users can keep themselves updated through news websites and online recharge portals that have a listing of the latest offers. At JustRechargeIt.com, subscribers can choose between the available Vodafone plans and top-up their Vodafone prepaid mobile phone in no time. While travelling or at home, users need to simply logon to the websites and follow basic steps to avail lightning fast recharge for themselves and their loved ones. Also recharge your DTH connection and Data cards with one-click recharge functions offered by this 24×7 online service. Enjoy Repeat-A-Recharge, Schedule-A-Recharge functions and also store your money in JRI card, a smart and secure wallet in the cloud.
For more information, logon to www.justrechargeit.com