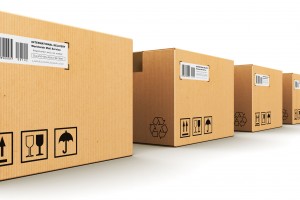 Are you going on holiday soon in another country? Maybe you are planning to relocate. When you travel a long way, you may have a lot of baggage and it's not always in your best interest to leave this to the airline. In fact, there are several good reasons to use a trusted baggage delivery service. Let's take a closer look at these shipping services to discover how they can help you save on travel costs.
Traveling Light
If you are getting ready for your flight (and bringing baggage) you need to get to the airport at least two hours early for international travel. However, when you have a great deal of luggage you may want to arrive three hours early to be safe. Instead of all these hassles, you have the option of traveling light.
When you travel light, you enjoy a wide range of conveniences. For example, there is no need to check-in at the airport. Most airlines today allow you to check in online and print out your boarding pass. In fact, some airlines let you use your smart phone for your boarding pass and there is no need to print out anything. However, you cannot take advantage of this convenience if you have luggage to check.
Light travelers can bring their flight bag and laptop and go straight to the security check. After that, they are free to go on to their flight gates. However, there is another important feature of traveling light. It might actually be cheaper than going through all the trouble of hauling luggage with you.
Using a good baggage delivery service can be cheaper because airlines charge a great deal of money for bags these days. In fact, if you have oversized baggage, the airline fees can be substantial. Most airlines charge you for every bag you bring, so the costs can add up fast.
Save Money and Lower Stress at the Same Time
Traveling with no bags is a good way to limit stress. After all, there is no time spent checking bags or picking bags up when you arrive at your destination. It can be difficult to fight your way through a crowded airport and if you have a lot of luggage to carry, it can make the ordeal much worse. Plus, you'll save even more money because you won't have to tip luggage handlers for each one of your bags. When you add up all the benefits of using a trusted baggage delivery service, you may decide it is well worth it.