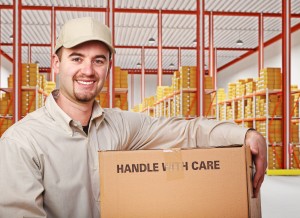 No one looks forward to packing up and moving. You might need to find new schools for the kids and transfer most of your life to another city or even another country. You could try to do all of the work yourself, including packing and moving items into a van. However, shipping household goods with a reputable freight company may be the best option. Let's check out several good reasons to use this strategy.
Long Distance Moving
If you are relocating within the same city, there is probably no need to ship your things. In fact, you may be able to rent a moving van and do the job yourself. However, it will still be a lot of hard work. Yet, if you plan a long distance move, shipping household goods is a good idea and here is why:
Packing
When you pack for a long distance move the strategy is completely different than for local moves. Your things are going to travel a long ways and they must be packed so they do no become damaged. This job is best done by professional packers and movers. These people have years of experience with packing and own all the right tools and equipment.
Choosing the right types of boxes is very important and unless you use high quality cartons, your materials could suffer damage. In addition, your cartons must be sealed properly or they could come upon during transit. This is a good way to end up with damaged goods. Professional packers use the right sealing tape and techniques to ensure your cartons are sealed right.
Save Money
When shipping household goods with a professional service, you can save a great deal of money. This is important if your move is across borders, because it can be very expensive to ship an entire household of goods. However, the top shippers have special arrangements with some of the best shippers in the world like UPS, FEDEX and others. These companies offer substantial discounts to services they are associated with and your movers can pass this savings on to you.
You can save money by choosing a shipper which provides packing and shipping preparation along with shipping services. In this way, you won't have to hire one company to pack and another one to ship. By using a single source, you not only cut costs, you simplify the process of relocation. Shipping household goods does not have to be complicated, time consuming or expensive if you choose the right company.