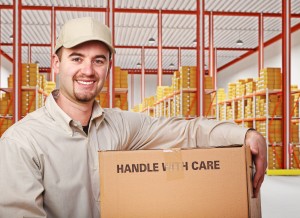 Household goods shipping can be a big expenditure depending on what you are shipping to your new location, but the experts at Fast Way World Express India can help you to cut the costs and get a more cost effective household goods shipping service. Here are some ways to cut moving costs for starters:
Get Rid of Unneeded, Unwanted Items
The more your household goods shipment weighs, the more it will cost to move it to your new home. So, common sense tells us that you need to go through all your things and get rid of unneeded or unwanted items. You can donate things to charity, give them away to friends, sell them or otherwise get them out of your house. Every pound you save will help to make your move more cost effective.
Save By Packing Your Own Boxes
Some moving companies provide free packing boxes for customers, while others charge for these supplies. First, check with your household goods shipping company and see which is the case in your situation. Plus, it's a good idea to label the boxes you pack yourself so that the moving company will know what room to place them in when you get to your new location.
Decide if You Need Extra Insurance
Sometimes something in a move will get broken and if so, you will want to have enough insurance to cover your expensive or fragile items. This may mean that you need extra insurance other than what the company provides. So, be sure to read the contract to see exactly what the company's insurance already covers, because if you don't need to buy additional coverage, then you will save money on your move.
All in all, the experts at Fast Way World Express India can answer all your questions about household goods shipping costs and offer you tips and suggestions on how to make your next move more cost effective.