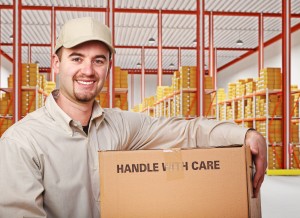 Finding a package delivery service is much easier than you think. Here's a list of practical tips to guide you throughout the selection process:
Don't rush
That's a good first rule to follow and applies to a ton of things in life. If you rush through it, you aren't going to find the best shipping services around. So take your time.
Research
Going into it blind is the quickest way to fall into a trap. So do your homework. Don't sign up with a company until you've done a thorough research, not just on what you need but on the kind of companies you're considering. With enough research, it's much easier to make an informed decision.
Check for deals
You never know when there are freebie offers or discounts that could take a substantial load off your expenses. So check for those offers on a regular basis. If you want a cost-effective way to take advantage of the services offered by a reliable, topnotch package delivery company, then this is an excellent option to consider, says Fastway Worldwide Express.
Choose experience
There's a lot to be said for hiring an experienced delivery service. Long-time experience in the field is always a good sign that the company has what it takes to get the job done and done right—after all, they've been doing it for years.
Get your package right
Before you get a quote, make sure you're getting the right measurements for your package. Otherwise, you could find yourself shelling extra for going over size or weight restrictions. This can be a problem, especially if your budget doesn't allow for that kind of flexibility. To make sure you have enough, know what your package weighs and be sure the numbers are right. Double check if you have to.
So make sure you get the right shipping service for your needs. Heed these practical tips.