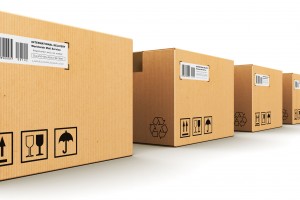 Whether you're an exporter, or just need to have a ton of packages delivered to any of your customers worldwide, you're going to have to look around for a cargo shipping service. Want to make sure you pick out the best one? Here are some qualities you should keep in mind:
Safety
Opt for the shipping service that has a reputation for safely delivering your cargo. Cargo liners these days are heavy and strongly-built ships designed for harsh weather conditions at sea, says Marine Insight. That means there will be plenty of options around.
Experience
A shipping service with extensive professional experience in the field, with a worldwide network, is an excellent choice to go for. 10 years or more is good indication that the company has the experience it takes to get your cargo delivered.
Insurance
There are plenty of cargo shipping services out there. But not all of them offer insurance coverage for your cargo. See that as a pesky add-on? If anything happens to your cargo—if it gets lost at sea or if the items are damaged during transport—that coverage is going to save you a whole lot on inventory costs. So find services that offer insurance coverage every time.
Compliance
The best shipping service should understand customs rules and regulations for international destinations. That core-knowledge ensures your delivery will be compliant with local and international rules so you won't have any problem with the customs department, in whatever part of the globe you have to send deliveries to.
Ease
You'll want to go for a service that's easy to use. If the system they use is complicated and takes up too much work, you might want to move to a better shipping service. Go for one with a system that's easy to understand and use so keeping track of your shipment is simple and hassle-free.