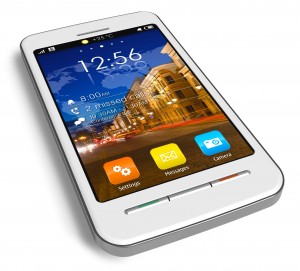 In a time when the Indian markets are witnessing rapid innovation in terms of telecommunication technology and demands for attractive mobile talk-time plans, incumbent mobile operators like Reliance Jio have put their foot down to gain a competitive advantage through mind-boggling data and voice offers. To counteract such a stiff struggle for market position, Tata Docomo has been working on certain 3G data pack offerings (Tata Docomo) for its existing and new customers.
About Tata Docomo – Tata Docomo 3G Top up
Tata Docomo, a joint venture between Tata Teleservices and NTT Docomo, provides cellular services across different circles in India. The company bagged a 10 MHz frequency bandwidth in the Tamil Nadu circle during the 2015 spectrum auction. With a PAN-India presence across 19 telecom circles, Tata Teleservices Limited operates in more than 4,50,000 towns and villages across the country. Under the brand name Tata Docomo, it offers wireless network services on GSM, CDMA and 3G technology platforms.
Tata Docomo offers postpaid and prepaid mobile services including mobile internet – 2G and Tata Docomo 3G data recharge packs.
Jio's entry and consequential impact on business of market players
Reflecting on Reliance Jio's market entry, UBS, a Swiss global financial services company, had mentioned earlier "In the medium term, RJio will ensure that marginal players such as Aircel, R-Com, Tata DoCoMo, Telenor exit and data market expands significantly. Bharti Infratel would also emerge as a key beneficiary as data demand would lead to more towers and tenancies."
Evidently Jio's sharp marketing strategies and extremely customer focused data and voice offers have taken massive control of the market. High speed internet packs and other attractive Jio plans have drawn the attention of majority of the competitors and in a way compelled them to introduced comparatively appealing offers in order to retain their fleeting customers and also preventing new customers from being magnetized by Jio.
Tata Docomo faced with Challenging tasks
It was reported that the company ran into financial troubles and was not able to deliver 3G services equally well in all its circles. It was also suspected that it would go for selling its 3G spectrum to other operators. Tata Teleservices was also into talks with Telenor for a merger. However, Telenor had to turn down the negotiations. As per a Mumbai based analyst "Tata will have to immediately come out with new plans to retain its customers and being a marginal player, we will not be surprised if the Tata group exits the sector after its dispute with Docomo ends."
New Tata Docomo 3G Data Top up plan
To sustain its market position Tata Docomo has now cut down the rates of its existing 3G data plans including the 1GB 3G pack. The pack which previously costed INR 195 will now come at INR 98. This pack will be available under 'My Best Offer' service which can be activated by the user by simply pressing *123# on his/her mobile phone. The operator is already having 3G spectrum in nine circles including Uttar Pradesh (West), Rajasthan, Punjab, Maharashtra & Goa, Haryana, Gujarat, Madhya Pradesh & Chhattisgarh, Kerala and Karnataka.
Other Offers
Tata Docomo users will also get discounted offers on packs including 500 MB which is now available for INR 58. Previously the company offered 300 MB of 3G data for INR 128 approximately. One of the choicest plans by Tata Docomo was the 2 GB plan costing INR 255.
Keep the best Tata Docomo online mobile recharge plans under check at www.justrechargeit.com. Everyone needs data and so do you. Have your 3G data top up ready whenever there is a sign of data outage. Download the smart JRI app on your iOS or Android supported device and enjoy speedy recharging in a matter of seconds. Also store online money on JRI card, a smart and secure wallet that funds online mobile recharge instantly and keeps you free from payment related worries.