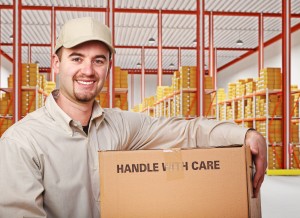 Delayed or missing parcels can hurt your business and bottom line. If you don't want to lose your customers or turn off potential ones, finding a reliable international parcel service is the way to go. Here are a few tips on how to find and choose the best one:
Know your budget
This will greatly influence the parcel shipping services you can go for. However, there are shipping firms like Fastway Worldwide Express that don't charge an arm and a leg for quality services. So before you move forward, best to know what kind of budget you need to work with first.
Charge enough
The key to successfully running your business is managing all your costs. So make sure you get your pricing right, says Shopify. If it doesn't cover the costs of your shipping, then you'll quickly find yourself and your business on boggy ground.
Make a list
Keep it organized by making up a list of couriers that fit the bill in terms of price point and services. Go online and look around until you have enough on your list. Then call these companies up for quotes. This way, it's much easier for you to track down which ones on the list fit your budget the most.
Check destination country list
Not all shipping firms deliver worldwide. So make sure you check the list of their destination countries for the one you need before you hand over your package to them. If you aren't sure, you can always get in touch with their customer service through email or chat.
Don't worry about tracking
If you hire a reliable service, then you won't have to bother tracking the shipment down. All you need are updates on where the shipment is and it should come to your door, sooner or later. So don't waste your time tracking your order. Hire a reliable shipping firm so you won't have anything to worry about.