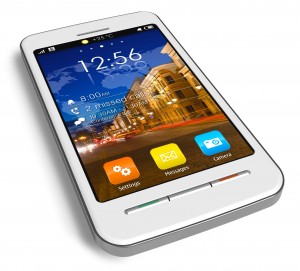 Ever since Reliance Jio services were launched in September 2017, millions of mobile users have taken to the free voice and data services offered by the telecom operator. The company kicked off with the preview offer and later introduced its welcome offer which again attracted maximum number of customers. The Reliance Industries owned subsidiary is now offering out the extension of its previous offers through Jio Prime membership and also working on the development of other offers that will keep customers happy with its services.
Reliance Jio Prime Membership – Reliance mobile recharge
Existing Jio users will now be able to avail Jio Prime membership by paying a membership fee of INR 99. New users who have joined or will join the Jio network will also be able to avail the same offer. After availing the Jio Prime membership, users can continue to receive free voice calls by paying INR 303 on monthly basis. The customers will therefore be able to enjoy unlimited data (subject to 1GB FUP limit per day) for 12 months.
Happy New Year offer for existing Jio users – Reliance mobile top up
Jio users will also be able to continue using their Happy New year offer by purchasing INR 99 priced Jio Prime membership within 30 days after March 31. If they want data they can further activate their INR 303 plan. For those who do not want to go for a Prime membership plan will be charged as per the normal Jio tariff plan.
Reliance Jio Recharge Offers – Extra Benefits to Jio Prime Users
For all new prime members, Jio has issued 'Buy One Get One Offer'. Under the scheme if the user recharges a Jio Prime plan before 31 March, he/she gets as an example 5GB additional data along with pack benefits on INR 300 top up and on INR 499 and above packs one gets 10Gb 4G additional unlimited data.
Owner of Reliance Jio, Mukesh Ambani declared that the company has signed up more than 6 lakh customers on every single day for the past three months. "Today, Jio has successfully rolled out eKYC across 2 lakh outlets in India. To put this in perspective, this is nearly equal to the total number of ATMs in India. We are in the process of doubling this network, to 4 Lakh digitally enabled outlets, by March of 2017" mentioned Ambani.
Reliance GSM recharge offers and Reliance Jio Prime packs are now easy to find from wherever you are. Tap a few buttons on your mobile phone and check out a whole new range of Reliance prepaid mobile and Reliance mobile data packs at JRI or JustRechargeIt.com. Also top up DTH and data card numbers in seconds through the trendy JRI app, an Android and iOs compatible smart phone utility. Further, users get to choose from 80+ payment options for their online mobile recharge. They can alternatively also choose JRI card, a smart and secure wallet in the cloud to make lightning fast payments through Schedule-A-Recharge and Repeat-A-Recharge quick top up functions.