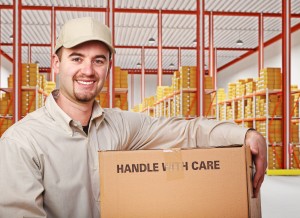 Picking out the best international freight shipping service can be a challenge for small business entrepreneurs who are trying it out for the first time. Since keeping costs low is a major priority when you're trying to build a business from the ground up, here are a few points to help you find the right one for your budget and needs:
Delivery
On-time deliveries are a must. You want a shipping partner you can trust. If the company is reliable and takes steps to ensure your shipments always or often arrive on time, that's a winning quality to consider.
Responsibility
What kind of services does the shipping provide? At what point do they take over the process? Do they take ownership of the process? Are they doing anything to align their processes and workflows with your own to ensure better results? Those are the kinds of things you'll want from your shipping service.
Shipment size
If the items you ship are huge, oversize and irregularly shaped, then some shipping companies might not have the resources to properly handle these. Before you sign up with any delivery company, make sure they can handle your shipment in terms of size, volume and other concerns.
Tracking
Handshake says it's best to opt for an international freight shipping service that can provide you with tracking assistance. That way, you can monitor your shipment and know if the deliveries are on the way and right on schedule.
Destinations
Often, there are shipping services that work much better for certain locations over others. You might want to take note of that so you'll know which shipping partners work best for any given location or delivery route.
With these points, it's easier for you to spot the good guys from the bad ones. Keep these in mind when you engage the services of a shipping company.