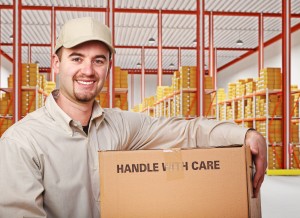 Today's postal services have come a long way in improving their efficiency and quality of service. Mail delivery in nations such as the United States and within the UK are considered reliable and offer rates that are typically within budget for most needs. That is, of course, provided that the items being shipped fit certain requirements. However, these services still leave a great deal to be desired, especially when it comes to overseas shipping.
Keeping Cost from Grounding Sales
International courier services are solid solutions to consider. These services are independent companies not owned by the government or postal service of any one nation. They are also able to provide more specialized services, faster delivery and additional security at competitive pricing.
Companies like the India-based Fastway Worldwide Express provide a wide array of services to customers looking to ship items internationally. Unlike postal services, these companies allow customers to ship oversize, edible, chemical, medical and other items that might be prohibited or incur lofty charges through a government mail service. This gives businesses greater options for transporting goods and allows private consumers to ship parcels at affordable rates.
From Place to Place at a Lightning Pace
Another benefit of international courier services is the speed at which they can safely move cargo. While international shipping from postal services can create long wait times for customers and open the door for lost and damaged goods, couriers are able to provide a greater likelihood of secure receipt of items shipped, and thus return business for ecommerce or internationally marketed items. This is equally helpful for non-corporate individuals wishing to send parcels for gifts or to meet specific needs within a given time frame; courier services provide reliable, predictable delivery times.
There are a multitude of reasons why consumers may choose a courier service, but the most important it the addition of an option for shipping, providing greater specialization and security for shipments from the everyday to those of the utmost importance. Courier services have the means to meet nearly every need.