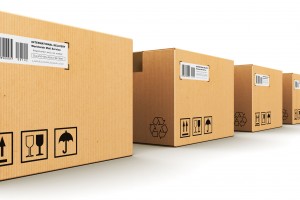 Moving can be an exciting experience. But it can come with an overload of stress and hassles. Here's how to make sure you keep your sanity intact throughout moving day:
Plan ahead
Plans help you stay on top of everything. With checklists, you won't have to lose sleep, thinking that you might be missing a couple of things. This will ensure you keep an eye on whatever you and your family need for a stress-free relocation experience, says the Huffington Post.
Get started early
Last-minute packing and preparations are a surefire way to stress. Spare yourself the trouble and anxiety by starting your packing early. That way, you'll be more than ready when moving day comes. If you don't want to find yourself in a mad scramble to get everything done, give yourself enough of a head start.
Hire help
The right packaging will keep your items protected and safe during transport. However, if you know next to nothing about this or you don't really have the time to pack your belongings right, then you could end up cutting corners. That could lead to breakage or damage that could have been easily prevented. Prevent these problems by simply hiring professional relocation packers and movers.
Choose reliability
Don't randomly pick a moving service. Do your best to find the kind of relocation packers and movers that are well-known for their ability to deliver excellent and reliable service. The last thing you want is to deal with a moving company that can't deliver your belongings on time. Pick a company that won't let you down. A delay of even a day or two can be nightmare, especially when you're on a tight time table. If you only have 2 days to settle into your new home before you get started on a new job, that delay could lead to a lot of worries and stress.