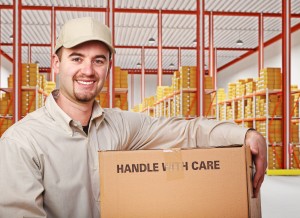 Sending letters and other items via post is an age old practice in India. In most cases for normal letters and lighter items regular postal services are opted for. But when the mail is too heavy then it is considered as a parcel and parcel delivery services have to be used for its transport from one place to another. The parcel services in India are provided mostly by the postal systems. But apart from this express mail, private courier companies etc also can be utilised for these services. So what all can one send via parcel?
In most cases one can send any item via parcel as long as its transmission is not an offence or prohibited by law. Sometimes if the contents of the parcel are under suspicion or the service providers demand to know the details of the content then one is obligated to bring forward the information as to what the parcel contains.
This holds true for both cases that is the sender and the addressee. Sometimes the parcel may even be opened before the addressee before delivery and the addressee may be charged on delivery, denial in payment of which can lead to return of the parcel to the sender. Parcel services in India charge on the basis of weight and size of the parcel to be sent. There are certain specifications as to the weight, length, girth and even the manner of packaging of the parcel that one has to follow. Every parcel that is to be delivered by post must be brought forward by the sender at the post office window. If the parcel is found in a letter box it is considered as registered parcel and is charged accordingly. Parcels can be transported via rail or air. In case of theft, damage or misplacement of the parcel the sender is compensated.