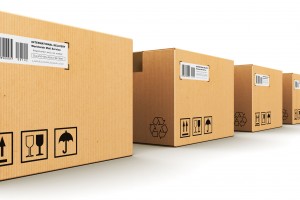 If you plan on having packages shipped out of the UK to another country, you will need to find a courier that provides these services. When you look for couriers that will ship to India from the UK, there are many factors that you will need to keep in mind. There are several things that you will check before you ship out. You must first check the weight limits, standards for addressing, restricted or prohibited items, and to know what customs forms you will need to use in order to ship out.
Mail Delivery Services
If you have a package or parcel that weighs less than 2kg it can ship via International Standard Mail which will arrive to the destination between 5-7 working days. International signed packages can also be shipped in that time frame as well. These packages are able to be tracked if you are sending a package to Chennai, Delhi, or Mumbai in India. The package that you are sending cannot be worth more than £250.
Addressing and Packaging
When it comes to addressing and packaging an item that is shipping off to India, you must follow the guidelines that are provided by the India Post. You can learn more about these regulations by visiting their Post Office Guide online. Some of the basic rules include the following:
The town in which you are shipping to should be underlined and in block letters
The post town PIN code must also be noted on the package
It is also crucial that the District that the package is going to is listed on the package
You should also put your address on the lower left hand corner of the backside of the package
It is important that you know all of the packaging and addressing rules before you ship anything out to India. If it is not addressed properly it could be sent back as undeliverable.
Customs
If you are shipping a package to India that is valued more than £270 then a customs form entitled CN22 must be properly filled out. This is a form that must be signed and attached to the left corner of the package. If this form is not filled out, your item will not be shipped. Talk to your courier to find out what forms need to be filled out as well as the packaging that is needed.